The fact that smart devices are now compatible with home security systems gives homeowners an added advantage they did not have two decades ago. Here's a closer look at some of the smart ways you can protect your home through the use of modern technology integrated with a security system.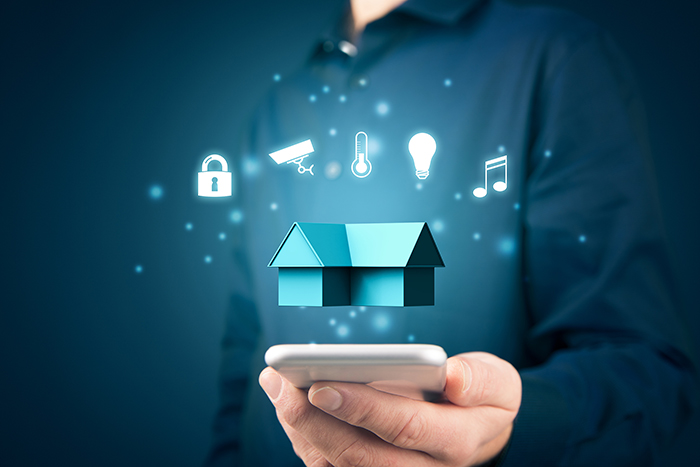 Make Your Home Look Alive
Your smart system can incorporate timers that activate the lights when you are not home. In the event that you go away on a vacation, a darkened home will make for an easy target. But with a smart system, you can activate your lights so that they stay on during certain times of the night. This will give the impression that somebody is inside and serve as a deterrent to burglars.
Answer Your Door From Afar
Home security systems now have the capability of incorporating a smart doorbell. When someone rings your doorbell, a notification is sent to your smartphone. You can actually answer the door if and speak directly to the person through your device. There is no way to open the door, but you will be able to talk to the person and see their identity.
Smart Locks
Gone are the days when a key was all you need to enter a home. Smart locks permit the use of a passcode to open doors. This passcode can be changed at any given moment. And in case you left the home and forgot to lock the door, it can be done quite simply from your handheld device.
Notifications for Leaks
Defending a home does not always mean finding a way to deter burglars. It can also apply to protecting your home from damage. Installing emergency sensors will let you know what's going on in your home and all times. If there is a water leak or busted pipe, an emergency sensor will be activated and send you a notification. In instances where leaking water is a problem, getting back and resolving the issue as soon as possible could be key to mitigating the damage.
Professional Monitoring
A professionally monitored home security system will bring you less stress because someone is always monitoring your home. It will also help when it's time to pay the bills. Many homeowner insurance policies offer discounts when one of these systems is installed. This could equate to a significant amount of savings and defend you from monthly bill collectors.