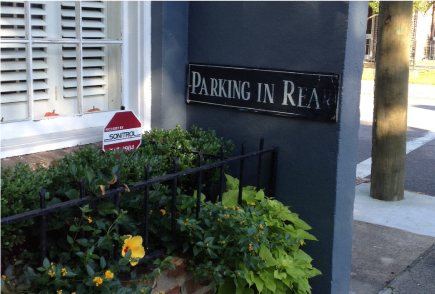 The decision to install a business security system is a wise one. What better way to secure your business premises? However, not all systems are created equal. It's imperative that you consider the finer points about choosing a business security system.
Once you get the details right, you'll be able to sleep well knowing your premises are safe. The process is not complicated. All you need to do is answer a few questions and plot your plan of defense.
What's Going On in the Area?
You need to know what types of crimes happen in the vicinity. If your business has been dealing with similar incidents, you'll want to address them with your choice of a security system directly. If you have problems with people entering the business, you'll want to choose surveillance equipment. It's up to you to handle the primary concerns. Even if you're going through a sales professional, collect as much information as possible. That way, you'll be able to purchase a system that's designed to handle all of your needs.
Pay Careful Attention to All Entrances
Securing the various entrances to your facility should be a high priority. Each one of your doors and windows is vulnerable to intrusion. It's possible that power lines and air vents may also compromise your security. Mapping these potential threat vectors helps you implement a robust security system that prevents crime.
The planning stage is a way to make sure you don't miss any obvious things during implementation. You won't need to seal the openings off completely. Instead, a security system that surveils the areas will reduce problems almost instantly.
What Kind of Lighting Is Available?
Take a few moments to properly evaluate your property's lighting. Vandals and criminals hate well-lit areas. The lights make it easy to identify the culprits. If you have particularly dark areas, consider the benefits you'd receive from installing floodlights and motion-sensing lights.
Experts recommend that you take day and night pictures to get a feel for the dramatic differences. If you don't plan on paying for new lighting, consider the advantages of infrared security cameras. These devices work very well where light is not abundant.
Internal Security Deserves Your Attention, Too
You'll need to consider your internal security policies as well. If you feel that it's lacking, fingerprint door locks or combination door locks provide a welcome addition.
You'll also want to put security cameras in any area where your business maintains valuable merchandise or equipment. Always restrict access to those areas and make sure you have detailed records of who comes and goes. These straightforward tactics reduce the impact of crimes significantly. With a thorough enough system in place, you can expect to mitigate the damage from everyday incidents.
You'll want to run through and handle a whole range of other issues before installing your security system. Get rid of plants that have grown too large, and add lights to areas that are too dark. Put security cameras in all sensitive areas of your property. Use digital video recording to keep records of your surveillance. Alarms, locks, and cameras tend to drive down people's desires to steal or cause mayhem. They represent a small investment in comparison to the huge cost of criminal acts.
Make It Clear That You Are Actively Securing Your Property
Let the world know that your take security seriously! Criminals are always looking for the easiest mark. If they sense that your business is a fortress, they won't hang around for long. There's no reason to ignore the psychological elements of security.
Bright lights, camera, and signs that all signal the reality of your commitment to safety are enough to make many criminals keep looking. They won't stay and try to bypass a bunch of measures when they can find an unprotected target easier. Put in the effort necessary to clearly tell the world that attempting crime at your business is not a good idea!
You have a unique opportunity to get all the details right. Choose the business security system that handles all of your individual requirements. Safety is always a unique situation; your business is not a clone of others. Don't be afraid to contact a security system professional to discuss the intricacies of your case. Your desire to safeguard your employees and valuables is rational. There are many threats around that should be dealt with as fast as possible. Choosing the ideal business security system is the first step toward liberating yourself from worry.