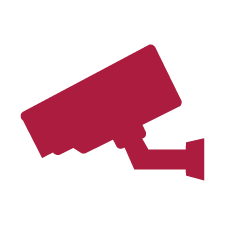 Video Surveillance
The perfect complement to Sonitrol SC's audio detection technology is added video security. By combining security cameras with video monitoring, your organization's security catapults to a new level. Our video intrusion protection systems provide eyes and ears trained on your business location to offer better security.
Video technology is a powerful deterrent to both external and internal theft. It can also provide evidence and help protect you from false slip-and-fall claims and similar threats.
We use the latest digital video technology for continuous, automated recording and clear images. What's more, our cameras, digital video recorders and ancillary equipment can integrate seamlessly with Sonitrol verified audio detection and any other modular components of your Sonitrol system for even greater security.
Advantages
You'll see a range of advantages from our systems:
Highest level of security
24/7 alarm verification by Sonitrol SC's operators
Virtual onsite presence for offsite management
Monitor critical locations such as retail areas, warehouses and loading docks