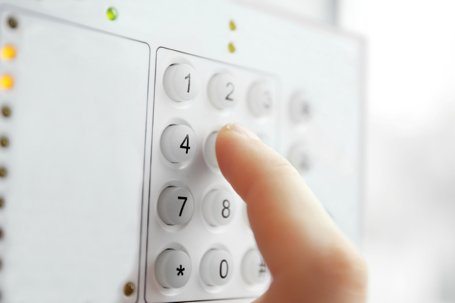 If you've just moved into a new home with existing security systems, or you're fed up with the poor service at your previous company, we can help! We're often able to monitor the existing equipment in your home on our own servers. This can be extremely cost effective to you as the home owner as you won't have to purchase the new home security equipment. Read on to learn more about transferring your home security service to Sonitrol.
We take pride in our customer service, and we emphasized personalized service to fit each of our customer's needs. This is one of the reasons we have so many loyal customers, and we'd love to help you become one as well.
Transferring Your Service
If you're interested in transferring your existing equipment over to Sonitrol Security Systems, give us a call or fill out our free consultation form. We'll send out one of our security specialists to your home to inspect the equipment that is currently installed.
Although not every type of security equipment can be used, the majority of the ones we've inspected can. So it's worth it to give us a call so we can check it out!
Our security specialist will then discuss your home security needs with you so you get the best possible service.
What If My Equipment Won't Work?
In the rare case that your equipment won't work with Sonitrol's systems, we can offer you a number of alternatives that will. We partner with Honeywell Security so we have some of the latest and greatest advancements in home security.
Interested in video surveillance? Want to be able to arm or disarm your alarm remotely? We've got a number of different systems that can get you exactly what you're looking for to feel safe and secure inside of your home.
Moving Forward With Sonitrol
If your equipment is compatible with Sonitrol's systems, we'd be more than happy to send a security specialist out to your home to connect your system to our service. We're flexible to your schedule and can send someone out at your preferred day and time of the week.
Like we've said before, our excellent customer service is what helps us to keep so many wonderful customers in the lowcountry and midlands of South Carolina.
If you're interested in switching your service over to Sonitrol, call us at (843) 747-0904 or fill out our online free consultation form to get started today.