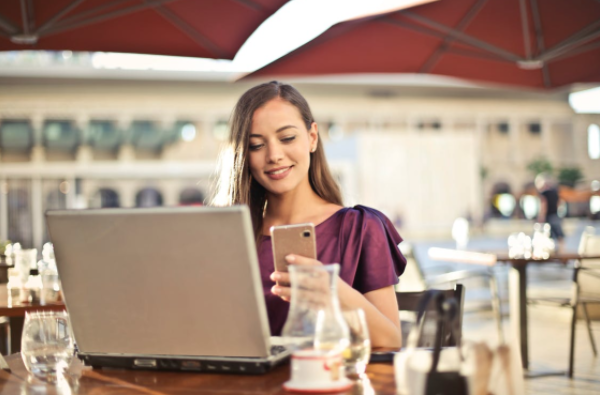 Smart security systems connect with an app on your smartphone and allow you to monitor your home or business remotely. These high tech systems use a combination of cameras, motion detectors and alarms to keep your property safe. The system can lock or unlock your door from any location, alert you to someone entering your property, and check for carbon monoxide in the air.
Installing a smart security system into your home or business is easy, cost-effective, and convenient. Sonitrol offers six systems for commercial and residential properties that provide comprehensive protection and peace of mind.
Theft Prevention Systems

Firstly, you can protect your home from theft with Sonitrol's Burglary Monitoring System. Motion detectors will sound an alarm if someone is lurking outside your home or if there is a break-in while the system is armed. Alarms will also frighten off a burglar and alert the authorities.
Our team is available around the clock to monitor the alarm system and notify the police of a forced entry. For commercial properties, install the Intrusion Detection System, which provides the same security and benefits for your business.
Fire and Smoke Detection
A fire can be devastating to your business by rapidly destroying property and endangering the lives of employees. Sonitrol's Fire and Smoke Detection System monitors your facility 24 hours a day for heat and smoke. Early detection gives employees more time to escape the building and limits damage to your property. This system also monitors the water flow from sprinkler systems, triggers an elevator recall, and is aware of sensitive temperatures in freezer rooms.
Total Connect System
To protect either your home or business, install the Total Connect alarm monitoring system. Total Connect allows you to access your smart system's video and camera feed from anywhere in world, at any time, providing real-time alerts to your synced smartphone or mobile device. You can check on your pet while at work, or monitor your home while you and your family are away on vacation. You can also control the thermostats, lights, and locks, as well as remotely arm or disarm the system.
Video Surveillance Cameras

Additionally, Sonitrol offers video surveillance equipment for your home or business that seamlessly connects with our other systems. Video cameras provide the highest level of security by allowing you to monitor your property remotely. Cameras and alarms are powerful deterrents to both crimes and false claims. Our operators provide 24/7 alarm verification to dispatch authorities to your property if needed.
Wireless Security Systems

In the past, security systems were installed by drilling holes into the walls and required a mess of wires. Fortunately, technological advances have rendered these old systems obsolete. Sonitrol's Wireless Security System has a sleeker design, causes less damage, and provides unmatched security. Plus, it's easy to install, with no wires or drilling. These smart security systems can be linked to your mobile device and are ideal for renters since they can be moved from apartment to apartment with no damage to the walls.
If you are asleep or away from home when a thief breaks into your home or a fire is sparked, a smart system will act immediately to save your possessions and even your life.
Access Control Panels
Finally, Sonitrol's Access Control Panels are a cost-effective option for introducing keyless entry into your workplace. Our systems can allow for free entry during business hours and restricted entry during after hours. This limits who has access to your property and controls the flow of traffic in and out of the building. The access control panels can also detect fire and smoke, providing total protection for your commercial property.
Sonitrol Security Systems have the highest apprehension rate and the lowest false alarm rate in the industry. Our highly-trained professional monitoring team can determine whether a break-in is in progress or a false alarm has occurred. By dispatching police only in appropriate situations, our team drastically reduces the number of false alarms.
Give us a call at (843) 747-0904 or schedule a free consultation to install the smart security system that provides the best protection for your property.